Photo: Coach Andrew Murphree and his Nicaraguan players pray on the field. (Courtesy photo)
In 2015, the Dizzy Dean baseball world was abuzz about the arrival of a team from Nicaragua to play in the annual World Series at Snowden Grove Park in Southaven.  People couldn't remember a team previously playing in the tournament from another country. Dizzy Dean baseball typically attracts teams primarily from the southeastern United States, after all.
But, what took place during the time the baseball team was in Mississippi had a greater effect on the players' future and the people they came in contact with.  It was not just about baseball.  
Their story is the focus of a book titled "Changing Trajectories: My Chapter in the History of Baseball" and is written by Andrew Murphree, their coach and one of the people who helped bring the team to the tournament.  
Murphree has several connections with baseball and DeSoto County.  A Hernando native and son of a former DeSoto County administrator, Murphree at one time helped as an assistant coach for state championship baseball teams at Magnolia Heights School in Senatobia, for instance.
When Murphree and his son moved to Nicaragua, he started an outreach to the youngsters there wanting to learn how to play baseball by offering them clinics. The clinics allowed him to offer more than simply hitting and pitching skills, however. Those who came were fed but also learned about God and Jesus Christ.                                                                                                                                                                     
"When you get 75-80 kids and you ask who has heard the story of David and Goliath and you only have 4-5 hands raised, then you have an excellent opportunity to tell the story of David and Goliath, Jonah and the whale, or different Bible stories," Murphree said. "God has given me the opportunity to use baseball as a pallet to try to share His Word with others." 
On one of his trips back to the United States, then-DeSoto Central High School principal Cliff Johnston introduced him to baseball coach Mark Monaghan, who asked him to speak to his team. Monaghan's Jaguars collected baseball equipment to send back with him to Nicaragua.
It was also during the visit that Murphree started having conversations with Danny Phillips of Hernando, the Dizzy Dean baseball commissioner, about bringing a team from Nicaragua to the World Series.  Murphree calls Phillips an "old friend and mentor."  
"About three weeks to a month later we kicked the tires a little bit more and I said I would see if it was even worth trying with our Commissioner of baseball in Nicaragua Nemesio Porras," said Murphree. "The commissioner said he would work to see if we could bring the kids to the States if we did 'A, B, C, D, and E.'  That is kind of how it started."
It was after connecting those requirements that Murphree was able to bring his team to play in the World Series. The boys were guests of DeSoto County Justice Court Judge Karen Sanders and welcomed to stay in Sanders' brand new home for the two weeks they were here. 
It was a brand new and different world the players had never seen before, Murphree said.  
"There's a lot of extreme poverty here," he said. "The annual median income here is $2,400-$2,500 a year. I think only Haiti in the Western Hemisphere is more impoverished than Nicaragua." 
His experiences since the move to Nicaragua have also been life changing for Murphree. A man who admittedly had "some warts and made some mistakes" earlier in his life, Murphree chose to give up a good life near the beach in Florida to accept Christ and give it all away.  
"The parable of the rich man has Jesus telling the rich man to give away everything he had and I have followed that and I can prove that," Murphree said. "It's been difficult but it is one of the most rewarding experiences of my life. I feel much more connected daily in my life with Jesus Christ and I enjoy the riches he has provided to me here. It's not monetary wealth."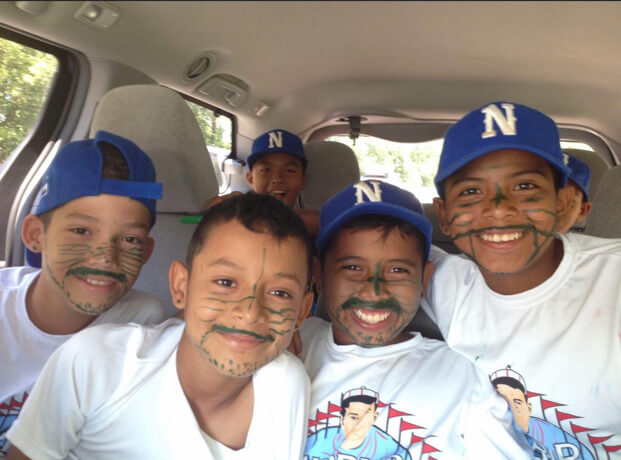 Which may be why he continues to live and work in Nicaragua, a country with a government not friendly to the United States and Americans. However, through baseball, Murphree, supported by several benefactors who believe in him, has been able to continue coaching youth baseball and hold clinics and feeding programs. He's also become the first American to coach in the Nicaraguan professional league and they hold feeding programs for the kids who come to the games.    
"I actually have four programs but only one is operational during the baseball season because we feed the kids when they come to the stadium," Murphree explained. "After the baseball game is over with all of the home games, we feed all of the kids in the stadium there because most of them come from a neighborhood near the stadium and it's a really tough place to live."
Murphree said he's been able to do several things that he points to only happening because of his faith in Christ.  The book chronicles that chapter in his life, but he quickly adds the book is not just his story. It's about how baseball changed the lives of the players who came to the Dizzy Dean World Series in 2015.  
"If they read the last chapter they will understand why the book is called "Changing Trajectories," because there's some really unique things that happened for quite a few of these players," Murphree said. "If you can put your faith in God fully, He can do incredible things and I am a true believer in that now. I wasn't that way 10 years ago, or 15 years ago." 
Book purchases can help his mission and are available through Amazon at the link, Changing Trajectories: My Chapter in the History of Baseball. Murphree said it has been met with good reviews by those who have read it and the Spanish version of the book ranks high in a number of categories.  He hopes the English version of the book will do equally well.
Murphree also hopes those who read the book will be inspired by the story of how baseball and Christian faith changed his life and the lives of the players he comes in contact with.    
"There's been a lot of things that have happened in my life that's solely due to faith," he said. "God led us here to do that. If you have faith he will provide."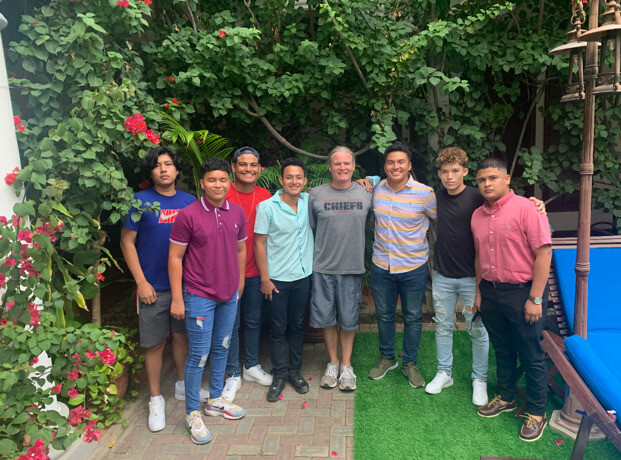 News Summary:
Christ and baseball are "Changing Trajectories"
Check all news and articles from the latest MLB updates.
Denial of responsibility!
SportDaily24
is an automatic aggregator around the global media. All the content are available free on Internet. We have just arranged it in one platform for educational purpose only. In each content, the hyperlink to the primary source is specified. All trademarks belong to their rightful owners, all materials to their authors. If you are the owner of the content and do not want us to publish your materials on our website, please contact us by email:
[email protected]
The content will be deleted within 24 hours.